When the term "polished concrete" comes to mind- a lot of people instantly think of warehouse/industrial flooring. We thought it was time we let the world know that this highly underestimated flooring solution can suite any style home; from industrial/warehouse inspired, bohemian-chic, modern or virtually anything. It truly is an all-rounded product.
However, if you are interested in finding out how to achieve that industrial/warehouse style for your home, you should read our previous blog "Polished Concrete- Warehouse Style."
Achieving a bohemian-chic styled home can be a challenging task if you're not an experienced interior designer, merely as it includes a mix of rustic and new, as well as various colours and textures. If you would like to get some great inside tips on achieving the ultimate boho-chic styled home, we suggest you keep reading!
Polished Concrete Pro's
Before going into detail of how you can optimise polished concrete in your boho-chic inspired home, we thought we would give you a re-cap on some of the pros of this incredible flooring solution.
Not only is polished concrete a timeless product, but it is so durable that it's much less vulnerable to damage than tiles, carpets or floorboards that all need repairing or replacing over time.
Low maintenance, those two words aren't thrown around loosely. Unlike carpet or floor boards, when something is spilt or smeared on the surface, it won't penetrate past the surface, so it will essentially require a simple wipe without long-term staining.
It lightens up the room. Polished concrete is anything but dull when it's polished by professionals. Natural light, light from lamps and overhead globes will reflect off the polished surface and lift the ambiance of the entire space.
Boho-Chic Styled Home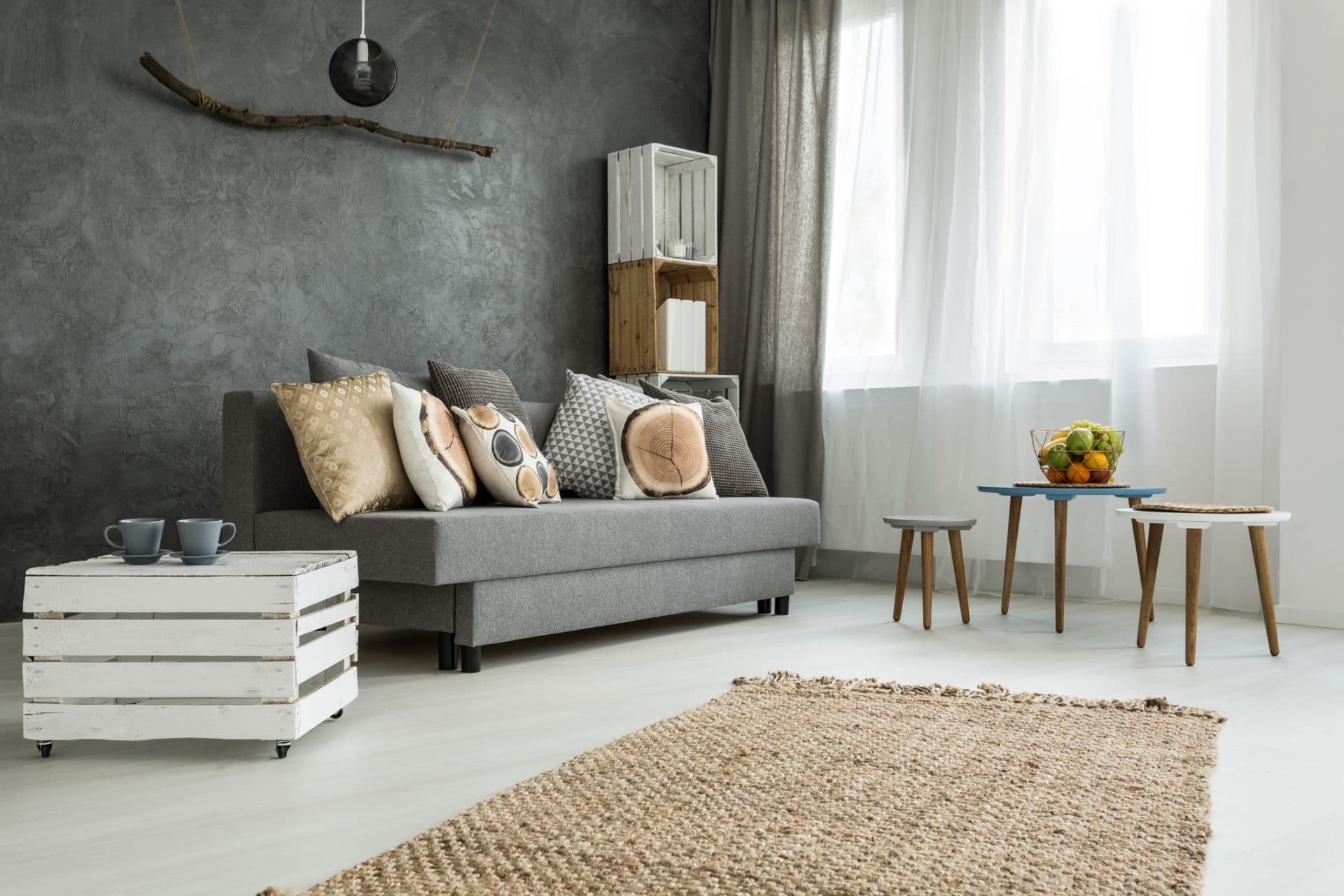 As mentioned earlier, polished concrete is an all-round product that can suit all style homes, merely due to its clean, simplistic, effortless and modern nature. We are confident in saying that polished concrete will suit any style you are wanting to accomplish, and in the sense of boho-chic, it is the perfect flooring solution.
Here are some top tips on achieving the ultimate boho-chic style home:
Get inspired! Check out Pinterest, online blogs, images, magazines, essentially anything that can get your mind buzzing with inspiration.
Don't be afraid to go all-white. There are different types of boho styles. Some decide to go down the path of multiple colours and textures, and others go down the all-white and simplistic path. Regardless of your choice, both styles work perfectly with polished concrete flooring.
Bring the outside-in. Bohemian inspired homes are all about nature. Incorporating pot plants, cactuses, flowers, and any plant you desire will ultimately add an organic feel to your space as well as bring it to life.