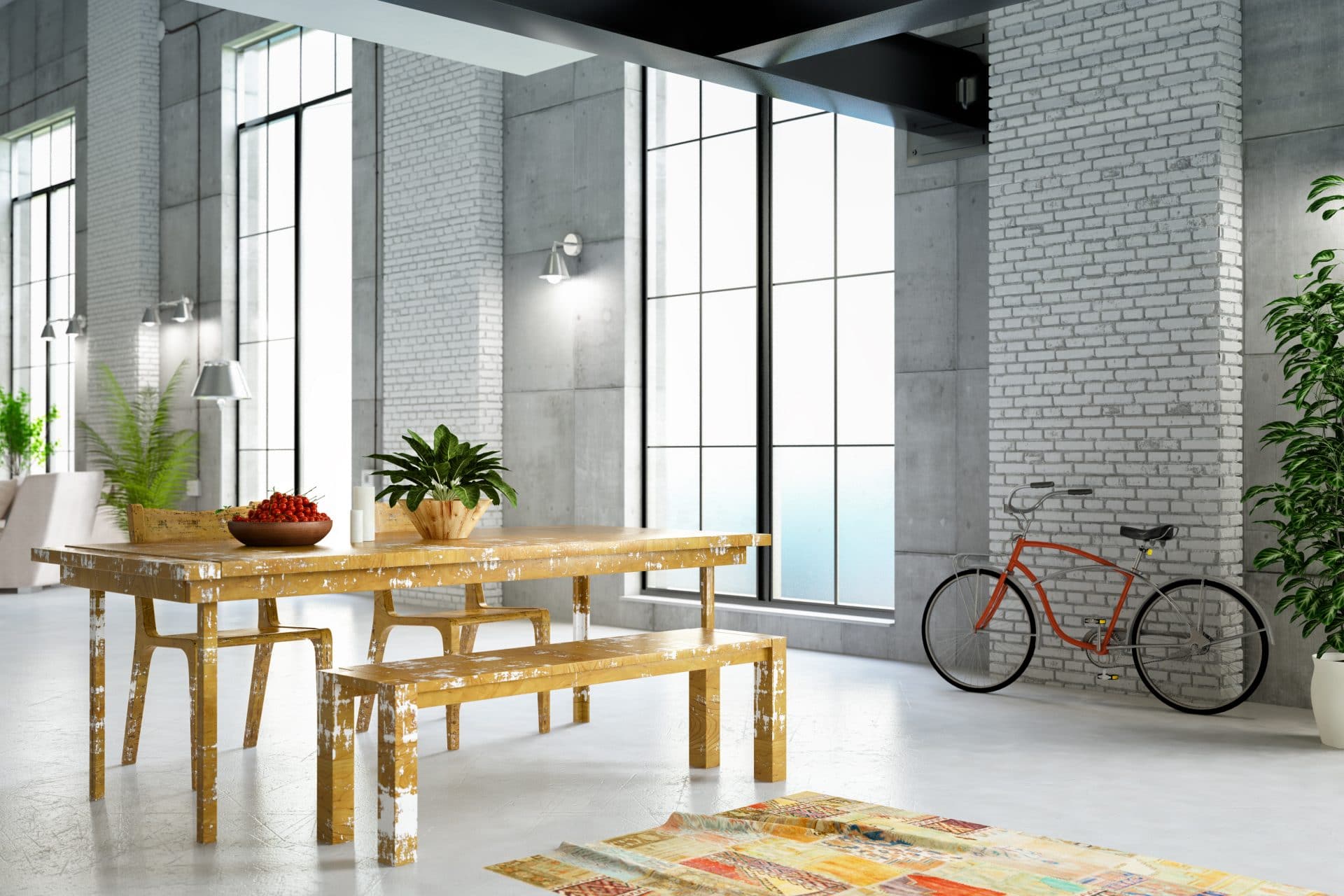 Do you love the idea of an industrial warehouse styled home? Don't think you need to fit out a vintage warehouse to achieve this style – it has been done with brand new homes, and even home renovations! The industrial style is definitely a design trend that is booming at the moment, due to its timeless, effortless and incredibly sophisticated appeal.
The emphases of industrial and warehouse inspired homes are all about the neutral tones, aged brick, concrete flooring, and stripped-down infrastructure. When it comes to starting any new project, they say the best way to start is from the ground-up, and by that- we mean literally! Polished concrete is the ultimate flooring solution to achieve that sophisticated industrial style home. This product will not only add to the rawness of the space, but also adds that effortless and stylish flare.
At Designer Floors, we have a dedicated Industrial style polished concrete. The zero to minimal stone exposed polished concrete is designed to give the industrial warehouse feel with minimal to zero aggregate exposure. This process relies on the condition and finish of the concrete floor but when suitable it is an effective style with low to high sheen options. However, just because the style is called Industrial, it doesn't mean it's the only option for you. The Commercial and Premium polished concrete styles work just as well.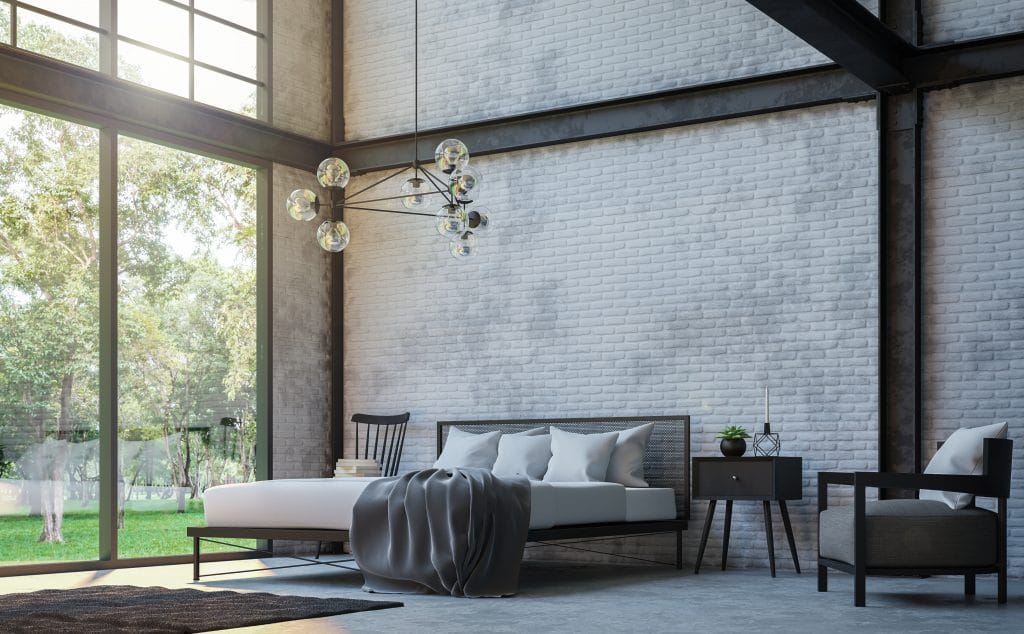 What comes after Polished Concrete?
We thought we would give you some tips on achieving that ultimate industrial warehouse theme in your home. After you have secured that perfect polished concrete flooring, then the next step is simply complementing it with rustic, stylish, urban furniture and lighting.
Seek inspiration
Before you go out on a spending spree on anything you think fits the industrial theme, it's best you do some research and gain some inspiration. Creating a mood board is highly recommended- it will allow you to collate all your ideas and what inspired you, giving you a clearer vision of what you're looking for.
Vintage doesn't mean old
We all know that song Thrift shop by Macklemore- going vintage is the 'hip' thing these days, and the same applies for furniture. Going to a vintage store could possibly be the best place to go when you're trying to find rustic-inspired furniture. Don't underestimate the goods these stores have, there are lots of hidden gems!
Add your own flare
Although you are trying to stick to this specific theme, it's still a good idea to be creative and make it your own. If you want to have a mixture of rustic and brand new- then do it! Remember, if you decide later down the track you're sick of the industrial warehouse style, and need change- there's no need to worry, because the choice you made of polished concrete flooring means it won't go out of fashion, as it is a versatile product!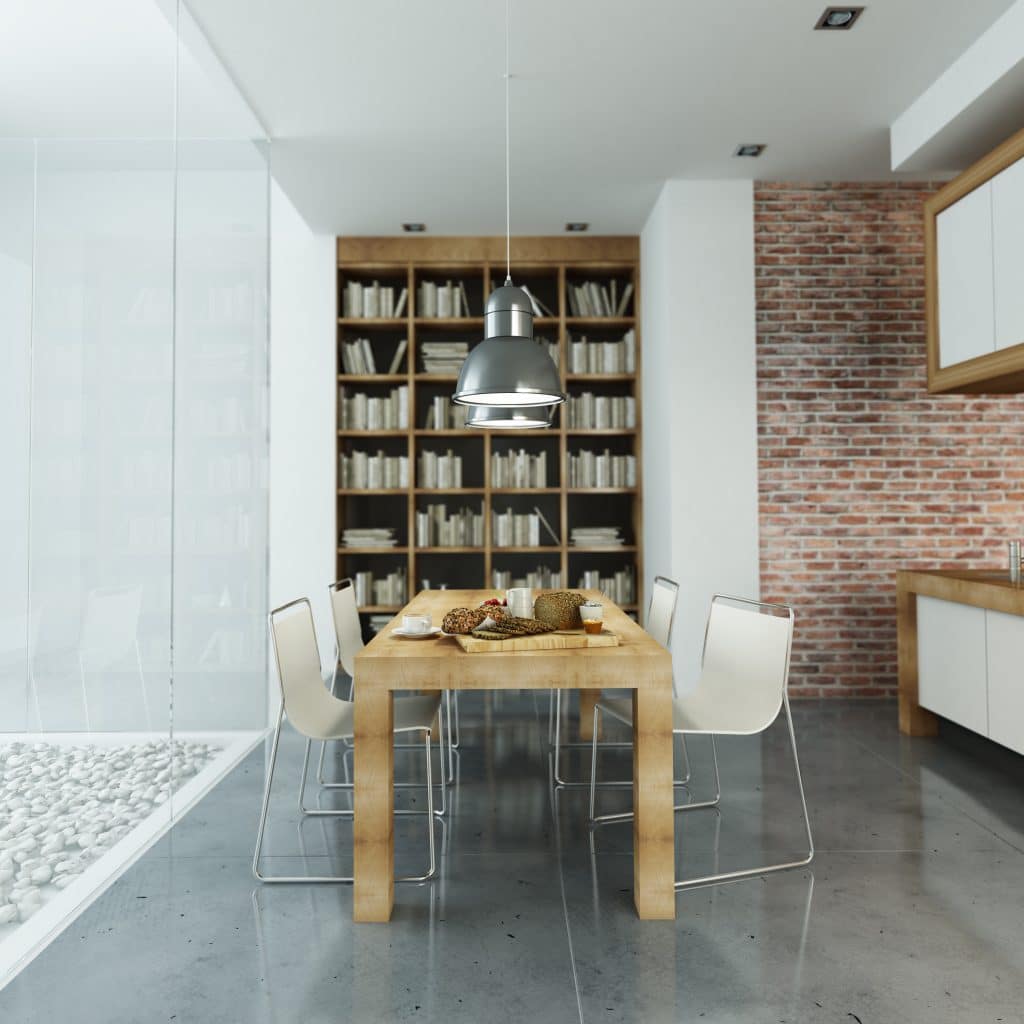 Perth's Polished Concrete Flooring Experts
If you're considering various flooring options and would like to know more about Polished Concrete Flooring our team at Designer Floors would love to help. Find out if this unique and distinctive flooring option is right for you. Contact us for a free consultation!